On Saturday the 16th of April, Kyneton on Riverside hosted a free community Easter hunt for both locals and visitors who were in the area for the long weekend.
It was a beautiful, sunny day and the turnout was great! Kids of all ages showed up and participated in our scavenger hunt, where they received yummy Easter eggs on completion.
Suzana Bojkovski, Kyneton on Riverside's marketing manager said, "We are thrilled with the success of our first annual Easter egg hunt at Kyneton on Riverside."
"It is extremely important that we give back to our community, therefore hosting a free event was aimed to saying thank you to local families and newcomers to Kyneton on Riverside."
The Easter Bunny made a special appearance. Thank you to the Kyneton Football and Netball Club for helping with a volunteer to dress up as the bunny. Did you guess who it was? Check out our Instagram to find out.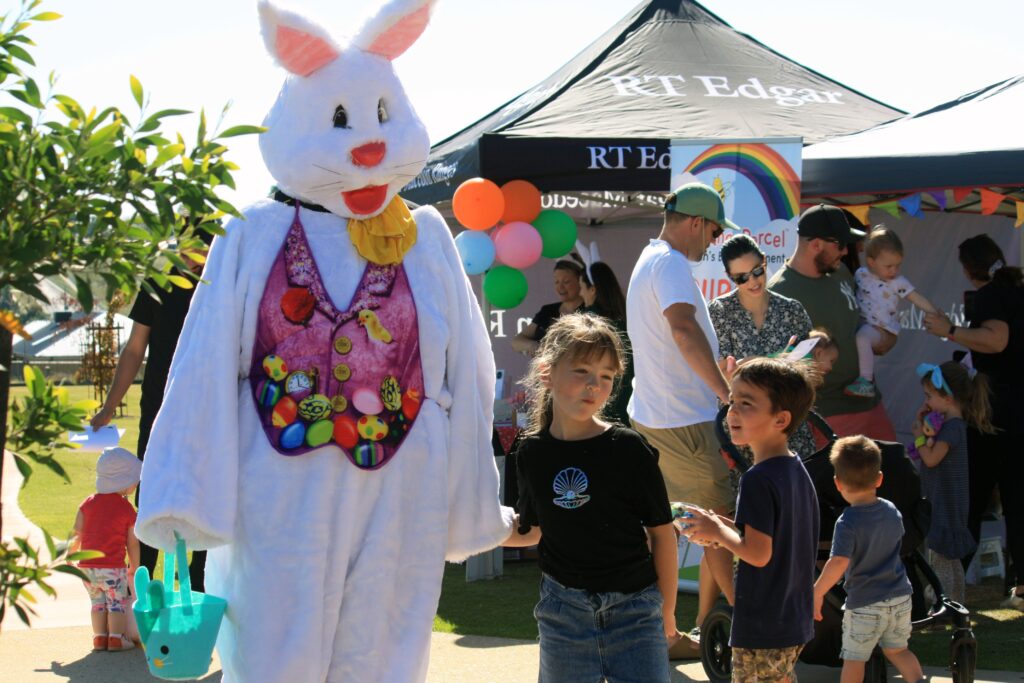 Jane and her team from Pass-the-Parcel were there giving people glitter tattoos and they also had art and craft tables set up to make bunny ears and Easter baskets.
The winner of the colouring competition was Sadie, who did a wonderful job of colouring in. She gets a $20 Squishie Minnie gift voucher for her efforts.
We all had a great day and we can't wait to do it again next year!