COMING SOON
Stage 6 
The Stage 6 Stonemason Release is coming soon.  Taking Expression of Interest from the 15th May 2021.  There are several premium lots over 600sqm facing parkland. the remaining premium lots are sized 500sqm – 600sqm in size, with great frontage. Only a short walk from to parks, gardens and railway station its the perfect location. 

HOUSE & LAND PACKAGES
New Facades
Kyneton on Riverside has been designed to cater to people from all stages of life. Discover your dream home at Kyneton on Riverside, with a range of house and land packages to suit all budgets, sizes and stages of life.  We have a range of quality builders to choose from that offer designs that you can select.
ABOUT US
Master Planned
Kyneton on Riverside is a master crafted neighbourhood by the winding Campaspe River on the edge of the historic town of Kyneton. Enjoy life at a country pace with all the modern amenities. Whether you are starting a family, searching for a tree change, retiring, or forging new beginnings, we have a piece of land to perfectly suit your needs.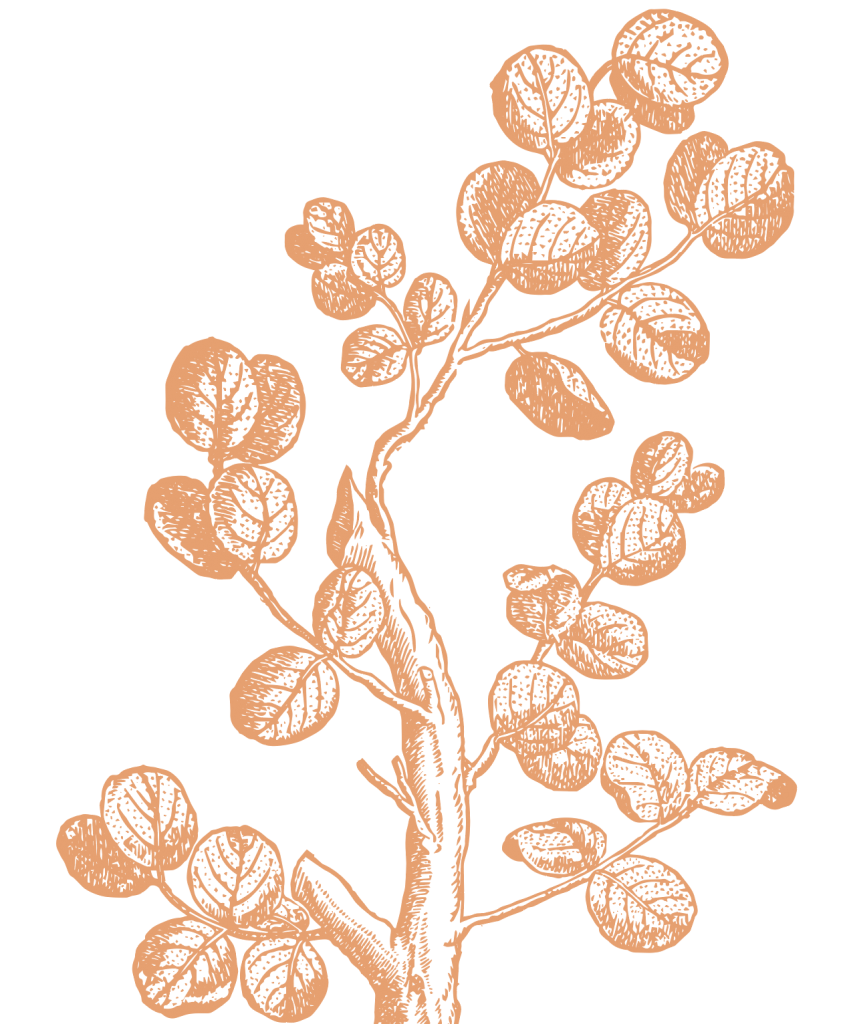 KYNETON ON RIVERSIDE
The Best of Urban Living in a Wholesome Country Town
Located within one of Australia's most delightful townships, with easy access via the Calder Freeway and train from the world's most liveable city, Kyneton on Riverside couldn't be more perfectly positioned.
Within walking distance to the Kyneton Railway Station, passengers travel directly into Melbourne's Southern Cross Station in the heart of the CBD or north to Bendigo in about an hour.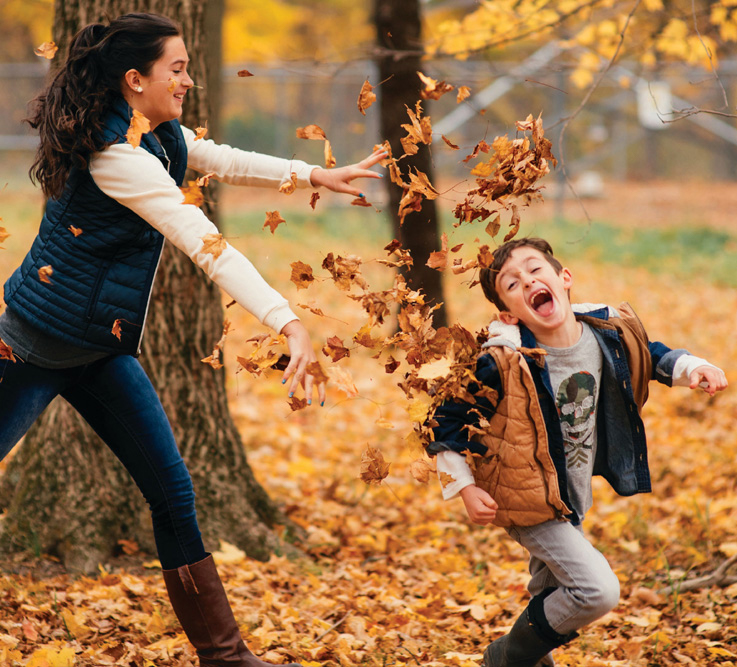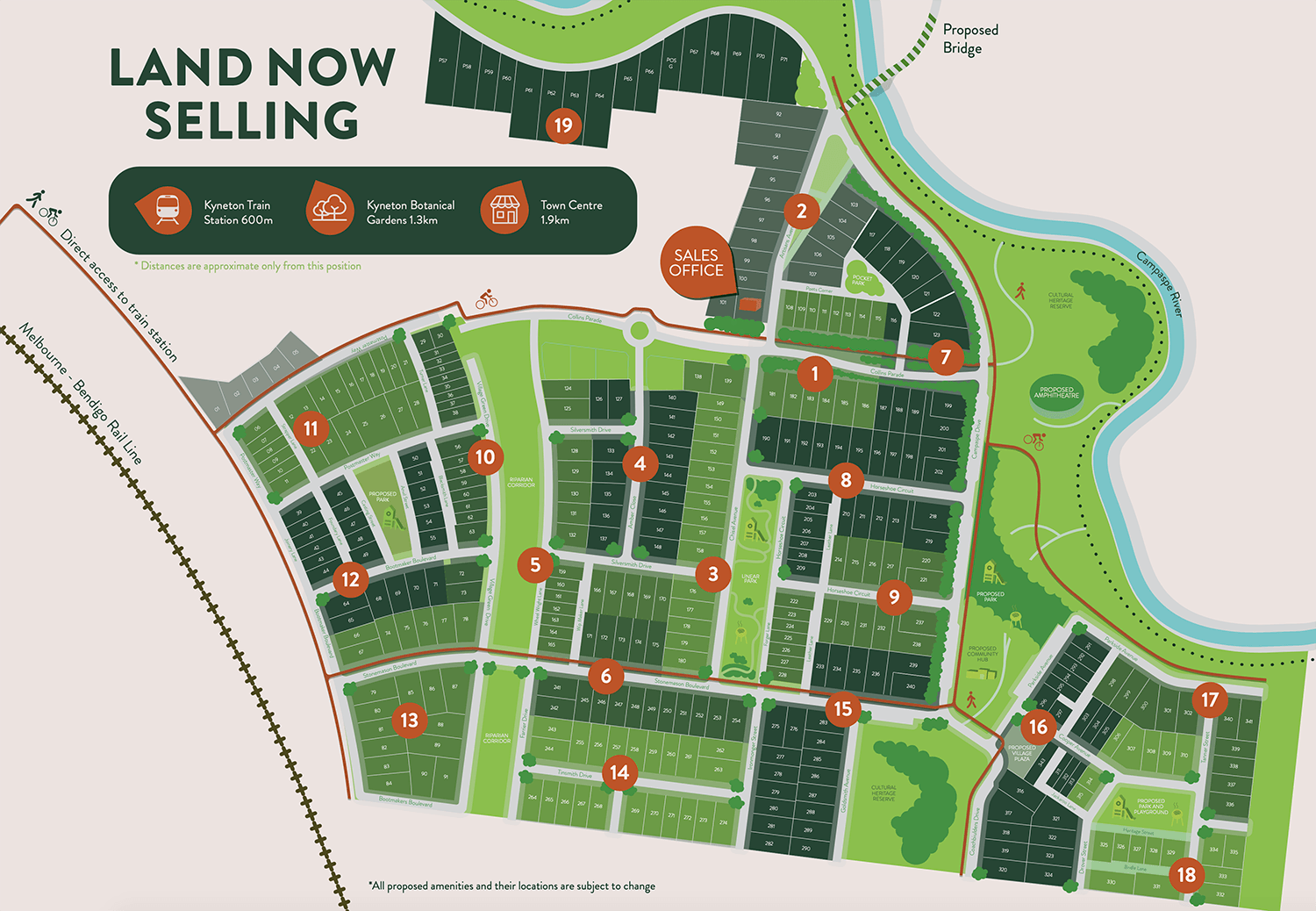 Stage 2
Stage 2
is available soon
Stage 6
Stage 6
is available soon
Stage 7
Stage 7
is available soon
Stage 8
Stage 8
is available soon
Stage 10
Stage 10
is available soon
Stage 11
Stage 11
is available soon
Stage 12
Stage 12
is available soon
Stage 13
Stage 13
is available soon
Stage 14
Stage 14
is available soon
Stage 15
Stage 15
is available soon
Stage 16
Stage 16
is available soon
Stage 17
Stage 17
is available soon
Stage 18
Stage 18
is available soon
Stage 19
Stage 19
is available soon
A world away, so close.
Old as the river that has wound its meandering pathway through the valley to unveil the glory of Mount Macedon on the horizon; young as the optimistic spirit of a refreshing new lifestyle, Kyneton on Riverside is the next chapter of one of Victoria's most loved townships.
Our historic heartland, a truly special place, is the beating heart of the Macedon Ranges and its food, wine, arts and lifestyle culture. Rich with the thrum of corellas on the air every sunrise, the warmth of the community stokes our souls. With one foot firmly in the past, we're stepping into a bright new future.
Kyneton on Riverside is a rediscovery of all that we love about the country, in refreshing new ways.