Congratulations! You've built your dream home and have moved in. It's now time to focus on the outside and make sure your garden looks as good as inside your home. But where to start? It can sometimes be a daunting project. Wandering around Kyneton on Riverside, there are plenty of residents who have put the time and effort into their landscaping. We spoke to one resident, Sue who told us what inspired her garden and some handy tips on what to do.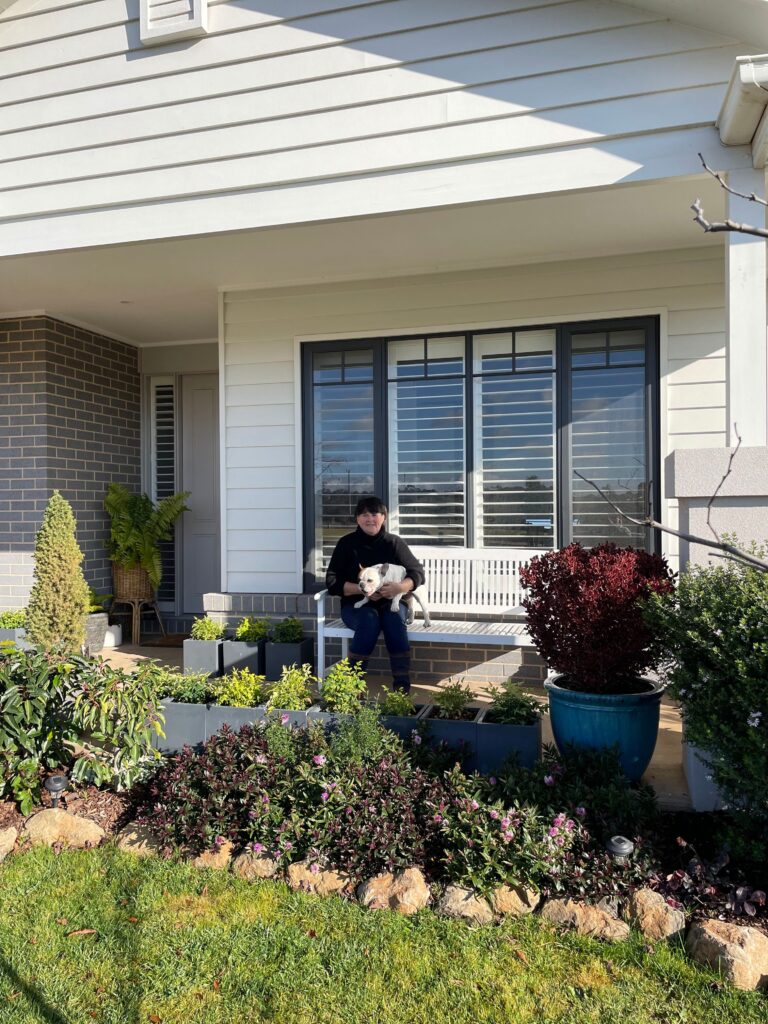 Sue started planning her garden as soon as she purchased her block in Kyneton on Riverside. "Because of my age it was important for me to have a more established garden as soon as possible," she said.
Her pragmatic approach paid off. Her garden is blooming with Portuguese laurels, coastal rosemary and a variety of natives such as dwarf gums, crab apples, crepe myrtles and ornamental pears. It makes a huge difference to the overall look and feel of her property.
Inspiration for her garden came from a few different sources such as magazines and books but Sue also found visiting local nurseries really helpful. Some of her favourites to visit were The Garden Tap in Kyneton, Mt William Tree Farm in Lancefield, Springhill Nursery in Tylden and the Macedon Nursery. Sue says, "What was also really helpful was walking around Kyneton in the different seasons and becoming aware of what plants worked well in this climate".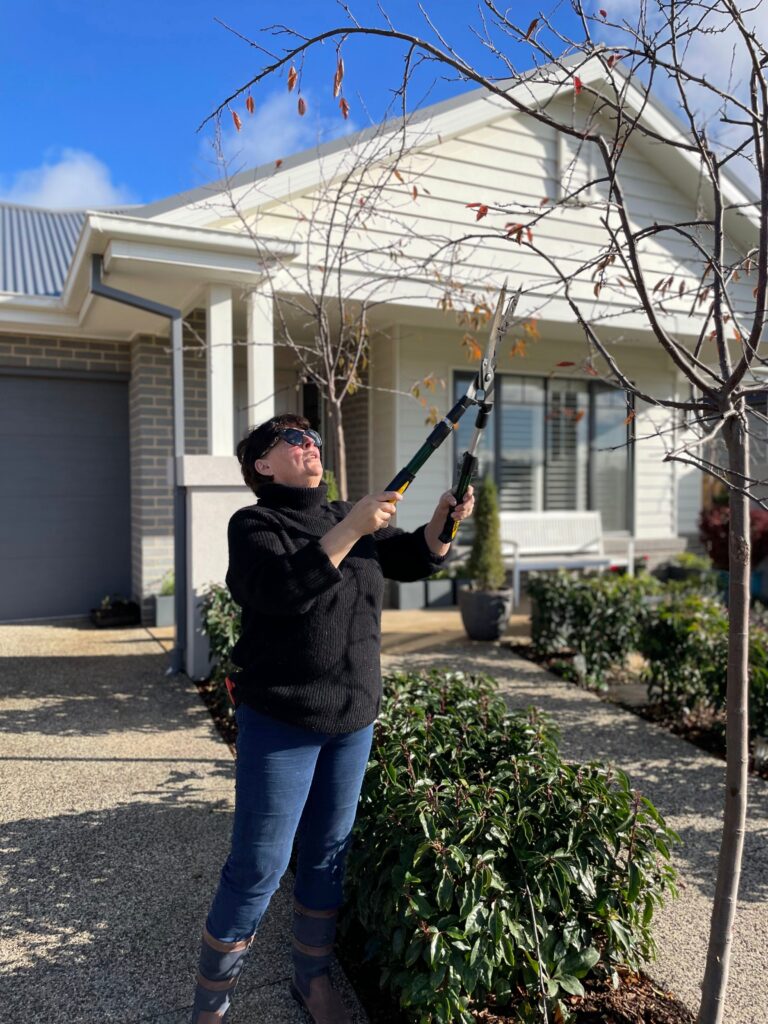 Like with any project, Sue did come across some hurdles. "My ex-husband and I worked extremely hard at the start removing some of the clay and as many weeds as possible," Sue said," we then made sure to lay a really good quality blended soil which was well worth it!"
"Any sort of drainage that you can do is also going to be beneficial. Even digging small trenches and laying some small rocks before filling them with soil. This helps in winter when the soil is so wet and in summer the soil can be dry so I mulch quite a lot", she adds.
Kyneton's climate is another point to consider when deciding what plants to choose as the wind can be very strong and in winter it gets very cold. "It is a challenge to nurture new plants and some can get slightly stressed however regular feeding and liquid seaweed fertiliser can help," Sue said.
Although landscaping your garden can be costly, one of the benefits of living at Kyneton on Riverside is receiving your landscape rebate. Sue said that getting her rebate back for her front garden was a very easy process and was paid very quickly. She added, "I really do love living here. It is such a beautiful place and I have met so many wonderful neighbours already."